Our company is a collective of amazing brands striving to provide the best automotive solution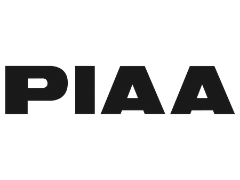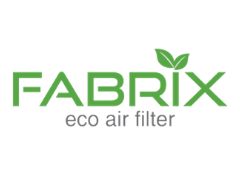 LIQUI MOLY EAST MALAYSIA was established in 2011 to distribute a wide range of LIQUI MOLY products, which is the best lubricant brand Made in Germany for the entire East Malaysia-both Sabah and Sarawak. We specialise in Engine Oils that are especially suitable for your car in the Malaysian weather all year round, Additives to clean and protect as well as keep your beloved car at its best performance, and Car Care products to better maintain your car.
The addition of other famous brands such as MEGUIN, WIX, AMARON, CTEK, FABRIX and PIAA into the line of products we carry shows our even greater commitment to better serve the automotive needs of our customers.
Our range of LIQUI MOLY and MEGUIN products enhances driving experience by providing better cleaning, better protection and better maintenance of the engine parts & fuel rail system. Then we have AMARON, the number one hot selling car battery brand in Asia to ensure better cranking power and longer battery life that will save you from the troubles when your car could not start. We have also imported CTEK Chargers, a smart car battery charger with industry-leading smart battery charging technology from Sweden to keep your car battery at its optimum condition and ensure longer car battery life. Apart from that, we also offer the washable and reusable FABRIX Eco Air Filters from Thailand for your car's air intake system that will ensure better value for money and savings in the long run.
To help you stay safe on the road, we are also offering PIAA, the No.1 silicone wiper brand from Japan to give you greater visibility on the road and more than 2 times longer lasting than normal wipers. And in the midst of this Covid-19 pandemic outbreak, we have included WIX from the U.S. to help keep you and your loved ones safe in your car cabin from allergens, microbes and harmful gases.
With OEM approvals from BMW, Mercedes-Benz, Porsche, Volkswagen and other car manufacturers, we are able to offer the most suitable engine oil for your car that meets or even exceeds manufacturer quality standards for their engine make in terms of lubricating, protecting, cleaning, cooling & sealing the engine. On top of that, we also have engine oil with specially developed formula for Asian & American cars such as Toyota, Honda, Nissan, Proton, Perodua, Ford and Chevrolet for better engine performance and greater fuel economy.
The products we offer are made from the finest raw materials, with ongoing quality inspections and in compliance with the highest specifications, which guarantees the best quality and unique advantages. We aim to help our customers solve their automotive problems in the most efficient and cost-effective way in order to enhance their driving experience.
In order to assist you to choose the right product, we have implemented a comprehensive guide on the suitable engine oil, battery size and wiper size to help you get what you need. With us, you buy more than just a product. You will get maximum benefits, accompanied by professional advice, comprehensive service and an unparalleled focus on the customer.