Welcome to our company - LMEM! We are a trusted distributor of high-quality automotive products from some of the best-known brands in the industry. Our range of products includes LIQUI MOLY and MEGUIN engine oils, PIAA, WIX FILTERS, FABRIX ECO AIR FILTERS, AMARON and EXIDE BATTERIES, CTEK BATTERY CHARGERS, and DENSO parts.
As an official distributor of LIQUI MOLY in East Malaysia, we offer a wide range of synthetic and mineral oils and additives that are designed to meet the highest performance standards. Whether you're looking for engine oil for your car, truck, motorcycle, or marine boat, we have the products you need to keep your engine running smoothly and efficiently.
We are also proud to offer PIAA from Japan, their wiper blades, horn, and lighting LEDs, which are renowned for their superior quality and durability. With a wide range of sizes and styles to choose from, we have the perfect wiper blades for any vehicle.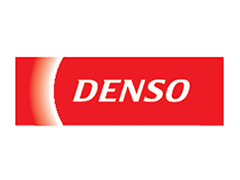 Speaking of Japan quality, we have DENSO too. A brand trusted by professional mechanics and car enthusiasts worldwide. They are a global supplier of automotive service parts to all major automakers, contribute to safer and more fuel efficient driving. Our selection of DENSO products includes spark plugs, intake air filters, wipers, oil filters, and oil filter elements.
Our selection of WIX FILTERS includes high-quality engine intake air filters, cabin air filters, oil filters that are designed to help improve engine performance and fuel efficiency. Made from premium materials, these filters are designed to provide excellent filtration and long-lasting performance.
Without a functioning battery, a car simply cannot operate. This holds true but, as automotive trends are moving fast towards automation, more and more electronics are being installed in your vehicle, the quality and reliability of battery becomes our bigger concern to protect sensitive electronic components. For this reason, we brought in the EXIDE batteries, which have been widely used in global market in many areas from ground to ocean.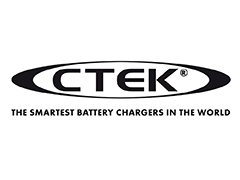 In addition to car battery, there's one thing you might not want to miss out - the Battery Charger, smart one. Say bye to jump start your battery and stop spending money on dead batteries. With CTEK, all these are possible. CTEK Battery Chargers are the industry-leading, original smart charger and they work on batteries in cars, ATVs, RVs, trucks, boats, motorcycles, and much more.
At our company, we are dedicated to providing our customers with the best possible products and services. We carefully select each brand and product we offer to ensure that they meet our high standards for quality, reliability, and performance. Our team is comprised of experienced professionals who are passionate about the automotive industry and dedicated to helping our customers find the right products for their needs.
Whether you are a professional mechanic or a car enthusiast, we have everything you need to keep your vehicle running smoothly. From high-quality engine oils and air filters to reliable batteries and battery chargers, we have the products you need to keep your vehicle in top condition.
Thank you for considering us as your go-to supplier for all your automotive needs. If you have any questions or would like more information about our products and services, please do not hesitate to contact us. We look forward to serving you!