Modern car engines are downsized and packed with more complicated parts to produce a better performance or higher power output as compared to older cars. This happens as technology improves over the years, such as having a direct fuel injection system or an engine paired with a turbocharger from the factory. These technological improvements surely increased the output of the engine but also came with a catch – a modern car engine sickness known as Low Speed Pre-Ignition (LSPI).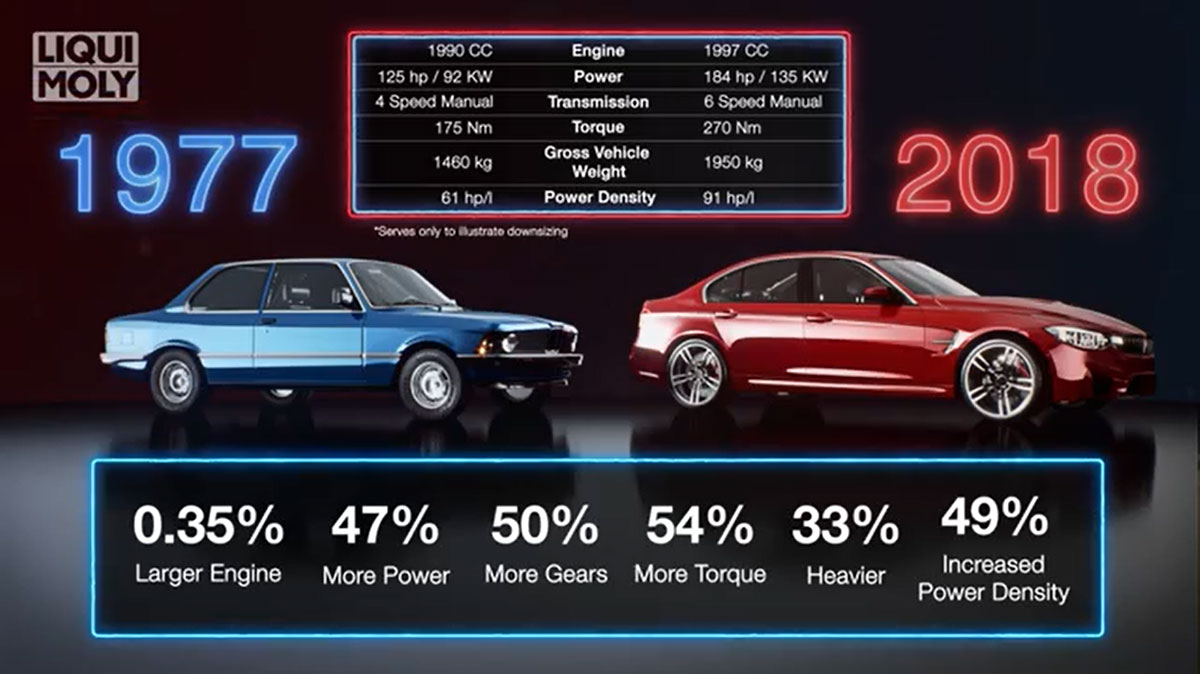 Oh no! My engine just 'exploded'!
You might have heard of this term from somewhere, perhaps from one of your friends, relatives or someone you may know, where their car engine exploded all of a sudden. And the car with the exploded engine could be relatively new! This could be a result of the modern car sickness – LSPI.
Did you know that this could happen to your new car too, even if you have followed every scheduled service?
So, what is this LSPI and what causes LSPI?
Low Speed Pre-Ignition or LSPI is a premature ignition in the combustion chamber at low engine speeds, where the ignition is not intended to happen. LSPI is believed to be caused by droplets or particles with the combinations of fuel and oil in the combustion chamber that ignites before the spark from the spark plug, resulting in uncontrolled and abnormal combustion. The high calcium content in most engine oils in the market today have a significantly higher chance of causing LSPI in the engine.
When LSPI happens in the engine, the pressure in the combustion chamber will be extremely high due to the uncontrolled and untimed combustion. Repeated exposure to these conditions can cause engine hardware failure, including broken spark plugs, cracked pistons or even a blown engine!
Watch the video below to understand more on how LSPI happen:
How do I know if my car is experiencing LSPI?
One of the most common symptoms of Low Speed Pre-Ignition is a loud and noticeable knocking sound coming from the engine when the car is idling, or when the engine is revving at low RPM. For example, during acceleration of your car when the traffic light turns green, or when you accelerate your car when entering a roundabout. If you notice your car engine is making a loud and noticeable knocking sound, don't ignore it as it could lead to a bigger problem!
What should I do if my car is experiencing LSPI?
If your car is experiencing LSPI, don't panic. While LSPI is very dangerous and will certainly cause damage to your engine, it could only happen after a long period of time where you have ignored the loud knocking sound. Car manufacturers and lubricant manufacturers have worked together to solve this problem, and at LIQUI MOLY, we have the solution which is the right engine oil for you!
A series of modern engine oils specially formulated to fight against LSPI – LIQUI MOLY Special Tec AA Series Engine Oils
So how LIQUI MOLY Special Tec AA Series engine oils help my car fight against LSPI?
Unlike conventional engine knocking, an LSPI event cannot be predicted or corrected by adjusting the spark timing of the spark plus. In order to prevent pre-ignition, modern car manufacturers have altered the design of their engines, and lubricant companies such as LIQUI MOLY have come up with a special formulation in their engine oils to prevent this problem from happening!
Other than preventing LSPI, Special Tec AA series engine oils also come with many great features and benefits to your car, such as better engine cleanliness on the inside, providing great levels of wear protection to the engine, and extending the engine lifespan.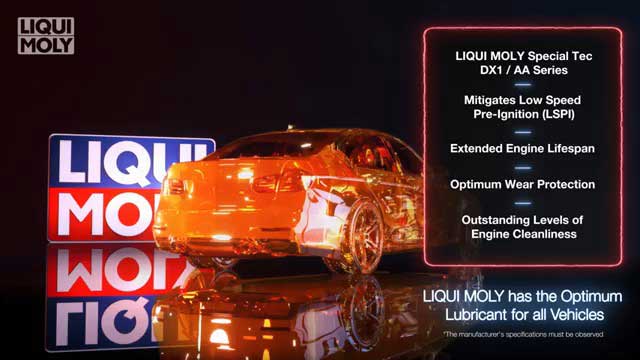 While Special Tec AA series engine oils have acquired OEM approvals from a wide range of Asian and American car manufacturers, you will still have to follow the recommended engine oil viscosity grade from the manufacturer of your car.
For example: If you are driving a Perodua Axia or Bezza, our Special Tec AA 0W20 engine oil would best suit your car!
And if you are driving a Proton Saga or Toyota Vios, our Special Tec AA 5W30 engine oil would best suit your car! In order to find out which of our Special Tec AA series engine oil suits your car, just key in your car brand and model in our Oil Guide.
Protect your car from LSPI now!