Hooray!!! More and more Covid-19 restrictions have been lifted as our country is now moving to an endemic phase. We can now carry out an outdoor activity plan with our abang-adik again during the weekends.
"Eh bro, how about we go cycling together?" one of the friends started asking and everyone in your group of friends are all excited to join too. Sounds great right? And to make the outing more exciting, your abang-adik might suggest a mountain trail for an off-road cycling. Good memories will be created, guaranteed!! 
Cycling is no doubt one of the best outing to do with your buddies after the long wait for the restriction order to be lifted but there is just a small catch. As much as you enjoy the bicycle ride with your buddies, it will also need much of your efforts to clean your bicycle afterwards. You have to spend a lot of time and energy to clean up the mud, dirt, water, dust and other stains on your bicycle.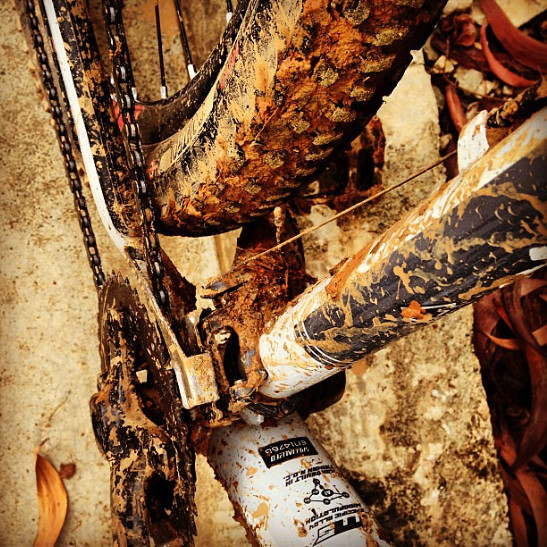 Well, it is human nature to favor the enjoyment of the ride over the pain of cleaning the bicycle afterwards. If you leave the stains and contaminants on your bicycle after the ride, you should know that you are actually damaging your bicycle. The stains built up on your bicycle could eventually cause the moving parts to worn out rapidly and even rust! Eventually, you have to replace these worn out or rusted parts before an injury happens to you due to a malfunction of any of these parts.
So.. how to clean and also care for your bicycle with ease?
Normally, in order to deep clean your bicycle after a ride on an off road trail would cost you a lot of time and hard work. You would have to prepare a lot of tools such as cloth, multiple brushes for some of the tight spots, buckets, sponge, degreaser, lubricant for the chain after the wash, bike stand and the list goes on.. 
Well, you can save plenty of your time and effort simply by just choosing Liqui Moly bicycle care products!
Liqui Moly Bike Cleaner is a quick and effective cleaner for even the dirtiest bikes. It can easily remove dirt, mud, greasy and oily stains with ease and leaves no residue after the cleaning process. 
You may just spray it on your bicycle's contaminated parts and leave it for 2-3 minutes for it to take effect. Then, just rinse your bicycle with fresh water (water jet for coarse dirt) and dry it with clean cloth.
Liqui Moly Bike Chain Spray is an universal long term lubricant for bike chains for moist, dirty, dry, and dusty conditions. It can displace moisture, ensure the chain is operating smoothly and promote water repelling effect. Moreover, it has excellent penetration and adhesion effect on your bicycle's chain hence protecting them against corrosion. This product is neutral in contact with plastics, paint, and metals so you wont have to worry it will damage your bicycle. Before applying this lubricant to you bicycle chain, shake the product well and just apply it thinly on your bike's chain, and then wipe off any excess.
So are you going to take a painfully longer time to properly clean your bicycle after the ride with your buddies or choose the simple, fast and effective way?